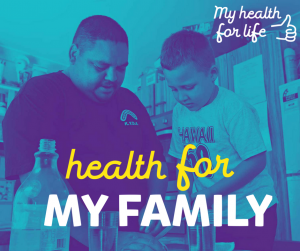 I'm excited to announce that I will be facilitating a My Health for Life Program at Minds4Health in Stafford starting on Friday 5th October.
The My Health for Life Program is a free program for people over 45 that are at risk of developing a chronic health disease and would like to make lifestyle changes to live healthier and reduce their risk.
The (mainly) group program provides support to participants while they decide and start making lifestyle changes that they want to make. Many participants find the group program very supportive. Support people are welcome and encouraged to come to the program.
The program consists of one individual consultation with the facilitator and 5 group sessions over 6 months.
If you would like to be eating healthier, moving more, coping better, smoking less or not at all, drinking alcohol moderately or losing weight this program might be for you.
The program is funded by Queensland Health and there is a quick survey that can be done over the phone with Cathie to see if you are eligible.
Cathie Lowe is a My Health for Life Facilitator and an Accredited Practising Dietitian. If you would like to know more about the program and eligibility please contact Cathie directly on 0409628551 or emailenquiries@minds4health.com.au or for general information call My Health For Life on 137475.